Are you tuned into People Matters EX India Conference 2022? The event is just unfolding, but headlining today's conference is Ben Whitter with his keynote presentation on 'The Great Power Shift' in talent leadership.
The author of two groundbreaking books on employee experience is recognised as one of the world's leading experts on the matter. In his speech, he unpacked the complex idea of EX by going over lessons from the pandemic. 
Here, we list down seven of Ben's most quotable quotes that every HR and talent leader can take away and apply in their own workplace:
What it means to be human
People are questioning, what is the human experience to them, and what does it mean to them? Organisations, employers and leaders are caught up in this because, as people themselves, they also need to navigate, understand and rediscover what it is to be a human being in 2022.
If you're delivering a great business on the back of a broken workforce, it's not going to work well in the long term. - Ben Whitter, EX leader and author
The value of experimentation
In this era that we're living in, what does that mean for the workplace as we know it? We're seeing massive levels of experimentation with business models, and with workplaces and work configurations.
The new business agenda
Would we be where we are with employee experience if it weren't for the pandemic? We probably would be somewhere in the region, but not anywhere near to where we are now. Human experiences come to the top of the business agenda in the context of work and how work gets done.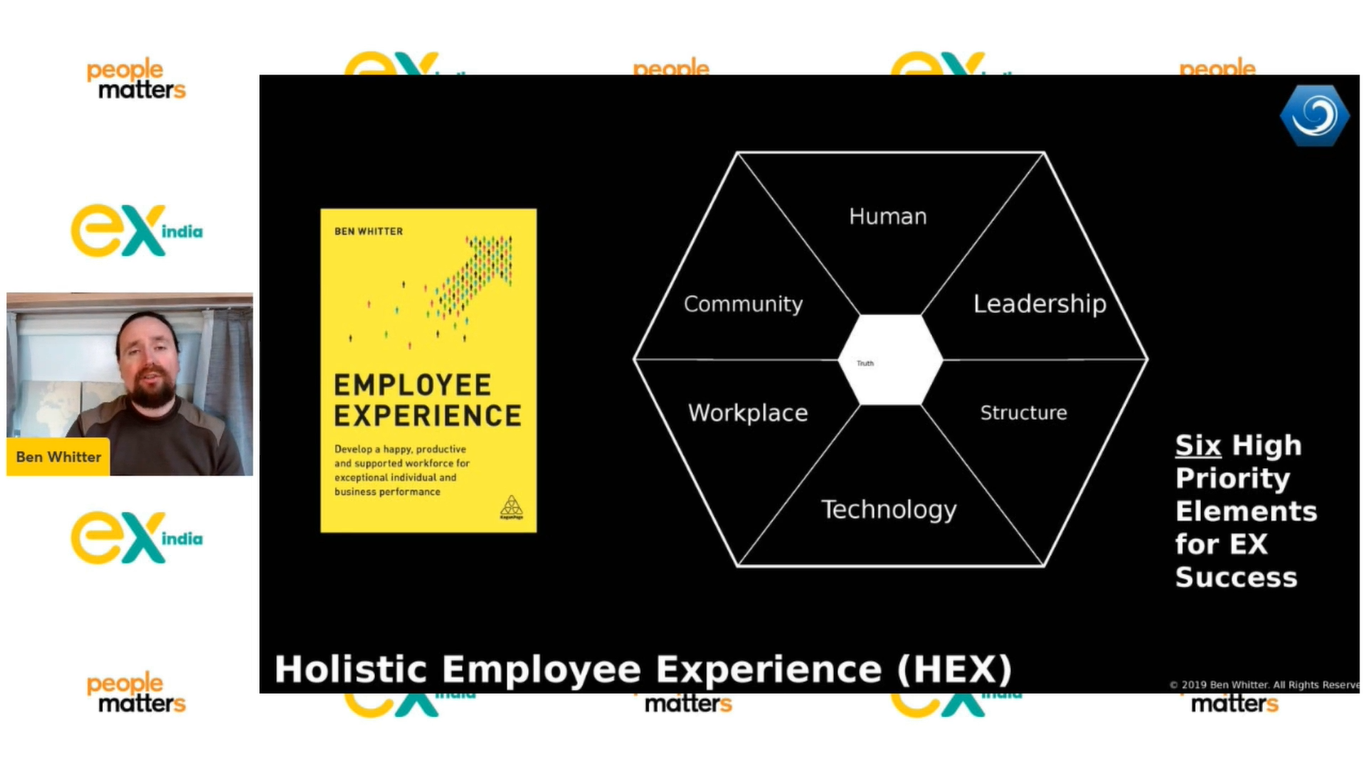 New employee expectations
People are coming through with a completely new set of expectations and demands. They want more flexibility. They want a stronger connection to the planet and the environment. And they want to take more personal control over their experience of work, as opposed to being dictated by draconian and autocratic management.
Creating spaces and places for exploration
There's been a deep level of exploration taking place, and it's [about] exploring our own values, our truth, our purpose, our mission in life, and how that fits into an organisation. If you have alignment between those, [that's] beautiful … Employers are having to create spaces and places where people can truly start to explore themselves in the context of the organisation.
Working for the good of the planet and society
For many people, [EX] is about making a positive contribution to something that is good for the planet and society. So, making a contribution – and getting recognition for that – is absolutely critical, whether you're in a remote, hybrid, or physical workplace.
A broken workforce
We're strengthening the people element, we're strengthening the connection to the planet and the environment. And we're strengthening our understanding of what performance is. The two are converging – human and business performance. One without the other is weak. Because if you're delivering a great business on the back of a broken workforce, it's not going to work well in the long term.