Last week, the Australian Bureau of Statistics had reported that job vacancies in the region had reached an all time high in November with 396,100 positions available. The latest LinkedIn Report aids Australians in the job hunt by revealing the top 15 roles that are steadily growing in demand. What's an interesting trend is the surge of high paying jobs which is notably an outcome of the pandemic which has accelerated digitalisation and work from home policies. Employers are now looking for individuals to fill in jobs that pay between $50,000 and $240,000 a year - and a degree might not be required.
The 15 top jobs has been listed in the following rank order: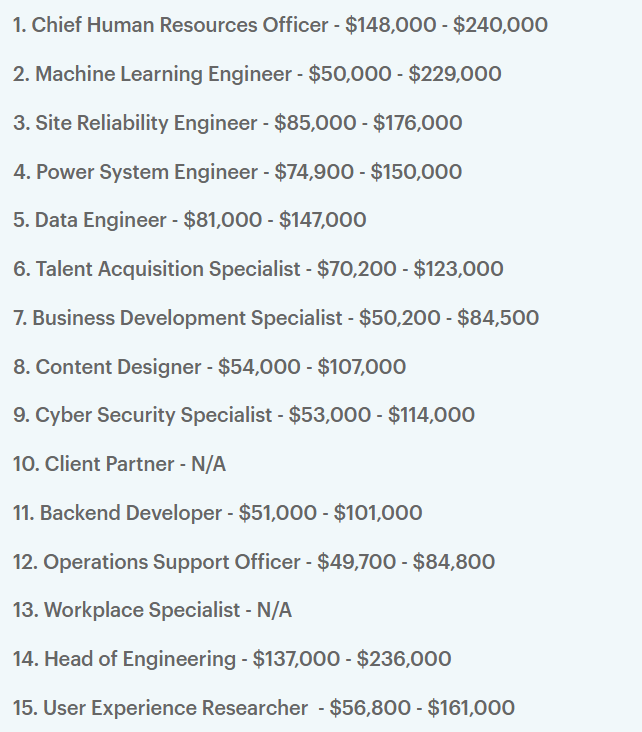 What this clearly reveals is that HR takes the top position followed by Machine Learning Engineers (IT workers specialising in AI) with most averaging 4.5 years experience in tech. In other words, HR and tech roles are bound to grow in the region. 
Canstar finance expert Effie Zahos attests this increase in demand in IT roles from small businesses or larger companies 'looking for people to help get their tech right'. As COVID-19 continues to affect the workforce, employers are increasingly interested in candidates with transferable skills. 'Because there's such labour shortages, they're looking for a person with the right skill set - not necessarily a degree,' she says.