LATEST UPDATE: Sam Altman will not return as CEO of OpenAI
In a move that has sent ripples through the tech world, OpenAI's board has dismissed Sam Altman, its visionary co-founder and CEO. Stepping into the uncertainty is Mira Murati, OpenAI's seasoned CTO, now donning the hat of interim CEO.
The crux of this dramatic decision? A reported lack of transparency in Altman's dealings with the board, leading to a significant erosion of trust. Read the full announcement here.
Also Read...
Yet, in the face of this abrupt leadership shift, Altman's response was one of optimism and gratitude as he posted on X (formerly Twitter).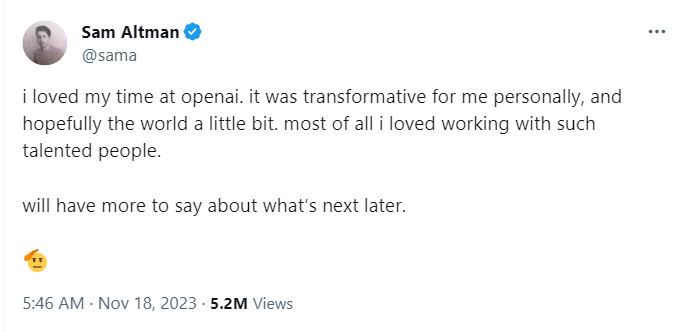 Altman's firing may be just the beginning of more sudden changes. Immediately after the initial announcement, Greg Brockman, another co-founder, announced he was leaving, raising questions about employee sentiment and organisational stability.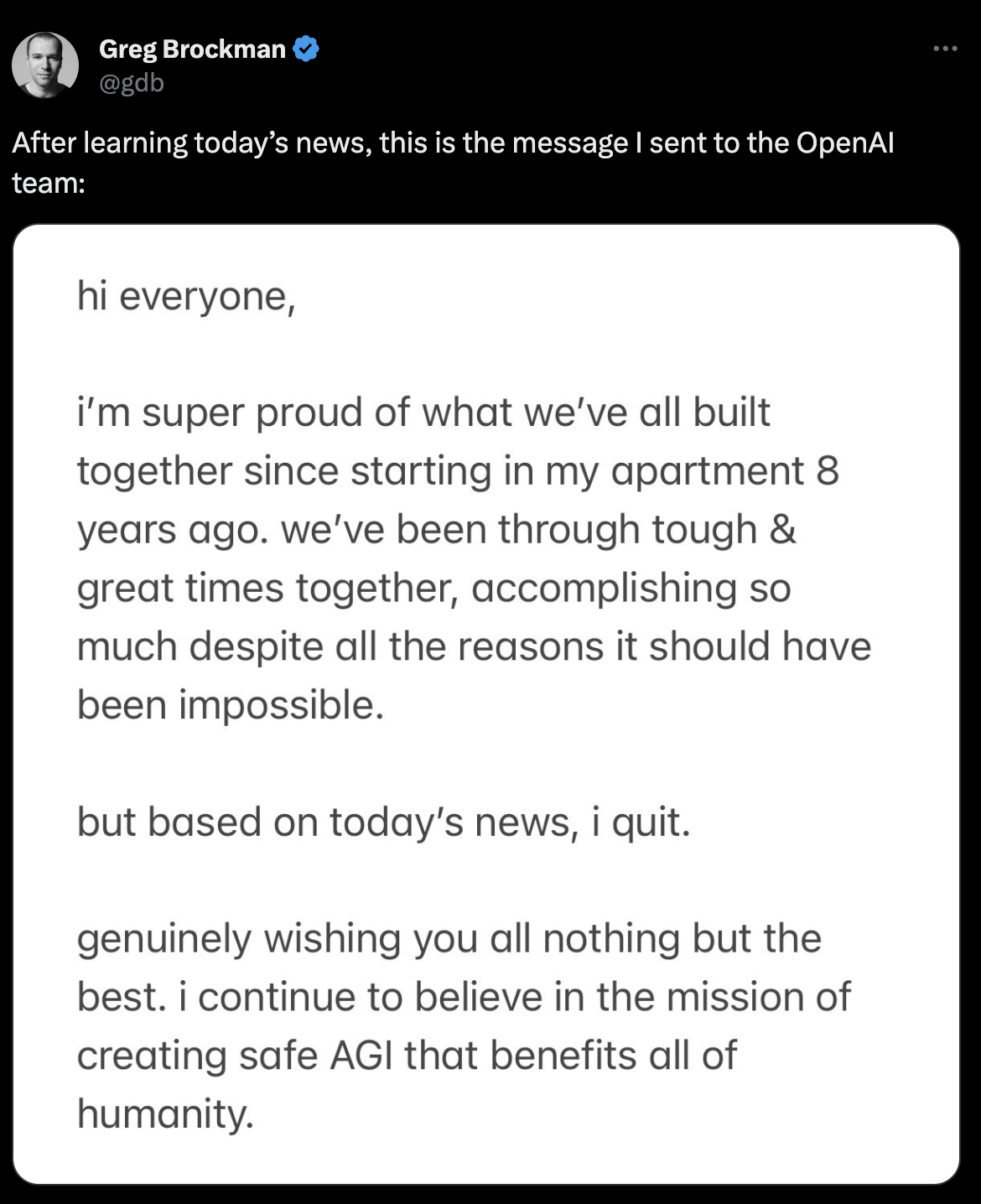 Since its inception in 2015, backed by tech luminaries, OpenAI under Altman's guide has been a narrative of extraordinary progress. Altman's era at OpenAI was nothing short of revolutionary. His leadership saw the birth of ChatGPT, catapulting the company into a global AI phenomenon and challenging established tech giants. This period of intense innovation and growth under his stewardship has reshaped the landscape of artificial intelligence.
This recent upheaval, however, forces a crucial reexamination of the dynamics of leadership within the rapidly evolving tech sector.
The sudden overhaul is more than just a corporate shuffle. It accentuates the critical need for clear, honest communication at the highest levels of innovative companies.
The implications of Altman's departure extend far beyond the boardroom. Externally, Microsoft, a key stakeholder, saw its shares dip post-announcement, reflecting the market's sensitivity to such high-profile changes. Industry analyst Dan Ives of Wedbush Securities calls this development a "shocker," highlighting Altman's integral role in OpenAI's ascendancy.
Altman's exit poses critical reflections. How will this change affect OpenAI's culture of teamwork, painstakingly cultivated under Altman's vision? Can the new leadership and board effectively bridge the trust gaps with employees and stakeholders? Moreover, what are the potential repercussions on product development and the company's strategic direction?
This unfolding story at OpenAI is not just a tale of corporate governance; it's a lesson in the delicate balance of innovation, leadership, and the human element in tech's cutting-edge realms.
Photo: Eric Lee/Bloomberg – Getty Images. Sam Altman, CEO and co-founder of OpenAI, speaks during a Senate Judiciary Subcommittee hearing May 16, 2023 in Washington, DC.