International Men's Day was just a week ago, and we looked at some things that can be changed to make the workplace more inclusive of men's individual identities. Now, Sydney-based D&I consultancy The Dream Collective - which specialises in coaching people to be better gender allies - has released research on men's perceptions of gender equality in the workplace. The research focuses specifically on men in white-collar positions.
It turns out that Australian men are surprisingly sensitive to gender equality initiatives - but in quite the wrong way. 52 percent of the respondents believe they are suffering from reverse discrimination - that their career prospects have been negatively affected by gender equality initiatives - but at the same time 57 percent say that in practice, their opportunities for career advancement have not actually changed. And 26 percent say their opportunities have actually improved.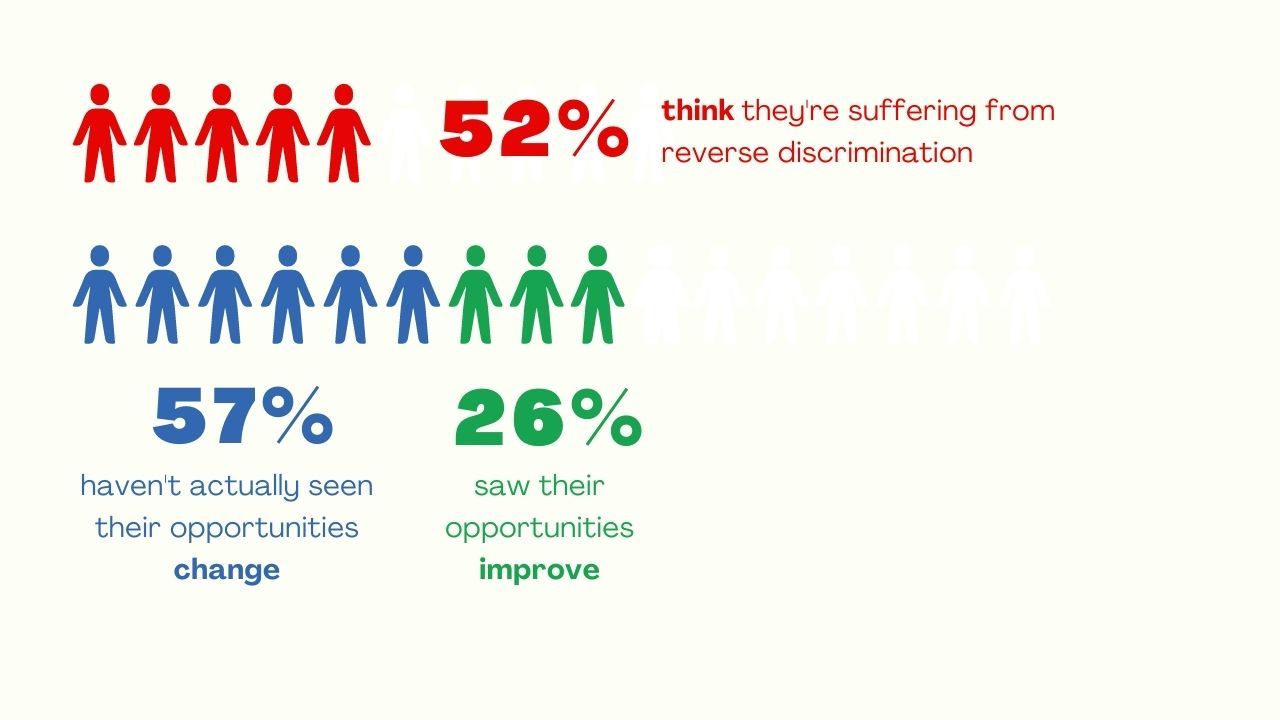 Similarly, 48 percent claim to be fatigued by the D&I conversation in their workplace - yet in practice, 61 percent say their working environment hasn't actually changed. And 26 percent said their workplace has become more empowering to them in the last two years: they feel comfortable speaking freely and they feel empowered. 34 percent even said they receive more respect from their colleagues than they did two years ago.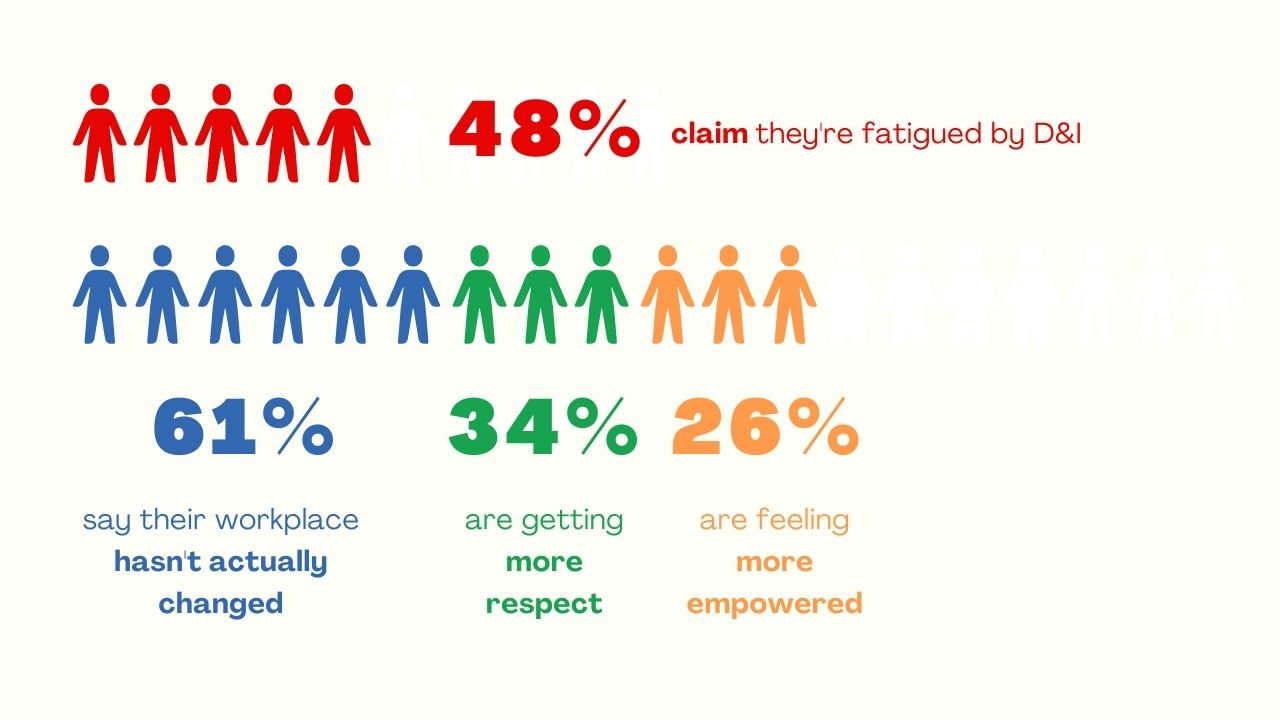 Interestingly. the research found that this perception gap is the greatest among older Australians; the older a white-collar male worker is, the more likely he is to feel fatigued and believe he is suffering from reverse discrimination. However, the findings don't break down how many older men have actually seen a change in their working environment or career opportunities, or whether receiving age discrimination may have a role in their perceptions.
Unfortunately, this perception gap also affects men's willingness to advocate for gender equality. 36 percent of the men surveyed believe that gender equality is a zero-sum game; 45 percent believe men and women are already treated equally and they are ready to put the blame on women for falling behind. 61 percent aren't sincere about advocating for women's career advancement; they do it out of obligation, not because they really believe in it. This despite 54 percent acknowledging that men play a very major role in achieving gender equality.