Movies might be just seen as a source of entertainment. But for many years, the stories and the different characters have touched us all and inspired most of us in different ways. Often when life goes rough, a stirring moment from a movie, a dialogue, something reminds us to be stronger. 
To make the most of the upcoming holiday season, here is a list of recommendations for HR professionals across the globe to watch movies, laugh, howl and weep, while their narrative, their ideas and ideologies help you become a better you. 
Star Wars: Lessons on mentorship, teamwork & collaboration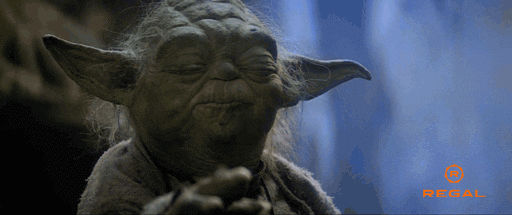 "Pass on what you have learned." – Yoda, Return of the Jedi
This legendary science fantasy movie series has captured the hearts and minds of trillions of movie watchers, from children to adults alike. That's enough to say about this franchise who gave us a blessing more popular than any sentence ever written - "May the force be with you".
What HR professionals can learn from the movie - The movie series boasts a lot of HR learnings, ranging from mentorship, teamwork, collaboration to training and development. Yet the one we want to focus on is 'thinking out of the box'. The movie series shows HR professionals how open thinking and communication in current times can ignite the passion among team members  and inspire them to convert the collective dream into reality.
It is integral to note that kick-starting creativity works simultaneously with kick-starting healthy communication and the Star Wars franchise is a great example to follow for HR leaders when it comes to enabling diverse employees to work as a team. The movie is a reminder to all the professionals  that collaboration takes all hands on deck and once it is achieved, any unattainable challenge can be overcome.
Soul: Understanding the essence of being human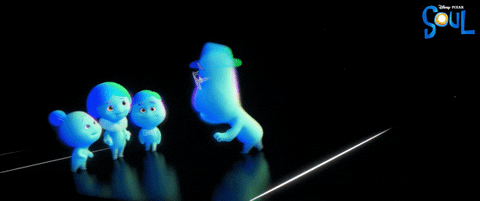 "When joy becomes an obsession, one becomes disconnected from life."- Moonwind
Pixar's Soul gives the viewers an opportunity to take a fresh look at what makes people tick and unfold the different dimensions that define their personality. The academy award winning movie makes you think: What do you want to be remembered for?
What HR professionals can learn from the movie - The disruptions in the last couple of years have nudged people and businesses to introspect and think about the very purpose of their being. The values they stand for, the vision that drives them, and things they want to accomplish in life. This introspection has even led many people to quit their jobs and make career-shifts. At this juncture, when people are more driven by their purpose, HR leaders play a key role in creating an ecosystem where people can be the best version of themselves and unleash their potential. Most leaders think they understand what their employees need and want in their career, but most don't do an adequate job of having the right conversations. 
The movie will inspire you to look at people from different lenses. It will also remind you how the job that once employees enjoyed can turn into a cause of their burnout.  Beyond your biases and preconceived notions, it will remind you to make an effort to truly know your people.
The Blind Side: Distinguishing between experience & potential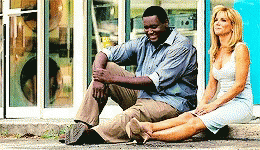 Beth: You're changin' that boy's life.
Leigh Anne Tuohy: No. He's changin' mine.
The 2009 Oscar winning sports drama starring Sandra Bullocks was released at a time when racial bias and discrimination was quite prevalent in the world. This heart-rending story is about a seventeen year old African American foster child who is taken into care by a rich southern family whose matriarch found something precious inside him that no one could - a striving will for excellence.
What HR professionals can learn from the movie - This movie is a classic example of the 'nature vs nurture' discussion. Sandra Bullock's Oscar winning character practices what she preaches i.e equality, care and sensitivity beyond the societal prejudice and bias and utilising it to unleash the potential of the person. 
Earlier, HR leaders may tend to overlook the smallest details of human personalities but in the new world of work, these nuances have become quite integral in managing your workforce and motivating them forward. It is important to understand every contributor is bringing something to the table and just like Leigh Tuohy from the movie, it is really important for the HR leaders to distinguish the difference in experience of their employees and nurture them to their strengths.
Nomadland: In times of crisis dial up hope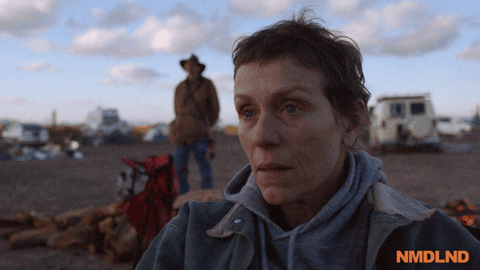 I'll see you down the road.
While the movie follows the lives of a new American tribe: the nomads, the screenplay also touches on many other layers like economic crisis, ageism, grief, change, and relationships. The movie is also about a character coming to terms with her journey. 
What HR professionals can learn from the movie -  HR leaders can resonate with Frances McDormand's character Fern dealing with uncertainty, but still cheering for her sense of adventure. With compassion and patience she takes the roads unknown and discovers herself along the journey. The last 22 months have been extremely difficult for the world of work. Now, with the emergence of the Omicron variant, the uncertainty persists, so does the war between people and productivity. As leaders navigate through uncharted territories, the movie set in the backdrop of the great recession is a good reminder that in times of crisis, survival isn't enough … we require hope. 
Bombshell: Learning the power of saying 'no' or 'no more'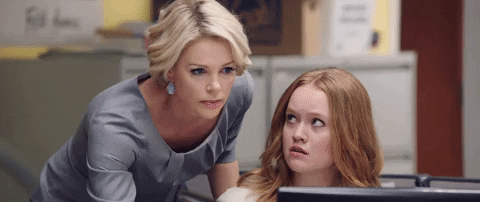 Let's continue to tell our girls just be yourself - Bombshell
This multi-starrer 2019 movie is about showing bravery and courage while navigating through the challenges of a modern workplace in a media industry. It is a retelling of the 2016 Fox News harassment case where Charlize Theron's and Nicole Kidman's character stepped forward to report the harassment they were facing almost daily, thus bringing the core ethics of a workplace in a modern spotlight.
What HR professionals can learn from the movie -  The major HR learning that professionals can observe in this movie is about the power of saying 'no' or 'no more'. The movie is a good example of the characters speaking out against the negative stereotypes faced in a work environment and finding your voice to stand tall like a tree.
It is important for HR leaders to manage the diverse opinions that are being shared during a project in a workplace. What is more important is to identify the numerous negative distractions that can hamper the culture. Workplace harassment is a very common yet big vice of any organisation and by watching this movie, HR leaders can sensitise them, in spite of any industry they themselves belong too.
So don't wait for the year to end, watch these recommendations and share your thoughts on our social media channels.
Image courtesy - Social Media