The year of 2021 saw a lot of innovation, resilience as well as resignation in the business world. Yet in this new world of work, it also saw a lot of leadership movements all around. The organisations who found a way to sustain themselves, started looking around keenly to find new leaders to take them forward. With that in mind, we curated the top prominent leadership movements of the year for you to read in this holiday season. 
Twitter announces Parag Agrawal as the new CEO
Parag Agrawal's appointment as the new Twitter CEO after Jack Dorsey stepped down, multiple challenges presented themselves with this leadership change. Learn what lies ahead for Twitter's first ever CEO of Indian origin.
Unilever CHRO Leena Nair named Chanel's global CEO
Leena Nair was announced as global CEO of French fashion group Chanel this month. This milestone was another feather in the cap of this thirty year veteran, who holds the rare distinction of being the first female, first Asian, and the youngest-ever CHRO of London-based Unilever. Read more to know the details.
Cognizant names Soma Pandey Global Head of Talent Management
Soma Pandey joined the HR global leadership team of Cognizant as Head of Talent Management earlier this year.  Read the appointment news to know her role in detail.
Disprz appoints Anil Kapur as Chief Commercial Officer for APAC & ME expansion
Disprz announced the appointment of Anil Kapur as Chief Commercial Officer earlier this month as part of the company's acceleration efforts towards growth and expansion in the APAC and Middle East market. Read full story.
Adobe appoints David Wadhwani as Executive Vice President
Image courtesy - Adgully.com
Earlier this year, David Wadhwani returned to Adobe as EVP and CBO, Digital Media from Greylock Partners where he is a venture partner. Read the full news about his appointment.
IMF Chief Economist Gita Gopinath to be new First Deputy Managing Director
The first woman Chief Economist of the International Monetary Fund, Gita Gopinath would be stepping up to the position of First Deputy Managing Director (FDMD) in 2022 as current FDMD Geoffrey Okamoto departs the organisation.
ZingHR appoints Michael Good as its Global Chief Operating Officer
Image courtesy - media4u.com
ZingHR had announced the appointment of Michael Good as its Global Chief Operating Officer earlier this year, bringing a professional experience of 30 years in consistently delivering business outcomes. Read the full story.
Bret Taylor appointed as Salesforce's co-CEO alongside Marc Benioff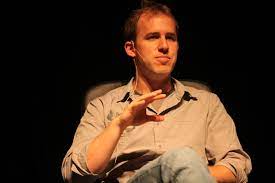 Salesforce announced this year that former President and COO Bret Taylor would lead the company with founder Marc Benioff as Vice-Chair and co-CEO. The news of Taylor's promotion came just days after he was appointed Independent Chair of Twitter after CEO Jack Dorsey stepped down. Read the full news.
QBE to fast-track people and culture strategy with Amanda Hughes
QBE Insurance named Amanda Hughes as Group Executive in december this year. She was hired to oversee the company's people and culture strategy. Read here to follow the details.
Skillsoft to accelerate talent transformation with Kristi Hummel as Chief People Officer
HR industry veteran Kristi Hummel was hired as Chief People Officer by Skillsoft this year, bringing with her over 25 years of people leadership experience in the technology industry. Read the full details of her appointment. 
Leadership movement in a nutshell -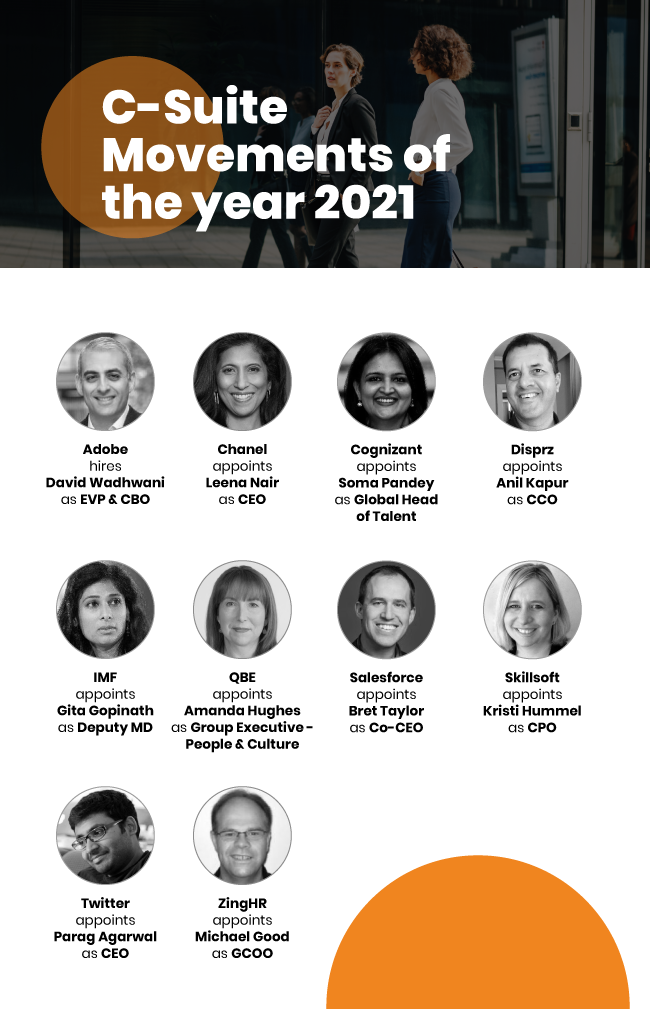 Note: We have tried to include all the essential movements among the senior HR leaders. If we have missed anyone, please let us know and we would be happy to add it to our list. See you all next year!