While awareness and advocacy for LGBTQ+ inclusion has seen a significant shift today, representation remains a persistent challenge. Yet, there are some who fearlessly pave the way, inspiring the rest to follow suit, own their identity and make a mark in their life and field of work.
Celebrating many such leaders, this Pride Month, we bring to you our two-part series on Queer Icons. While Part two will dive into some of the most well received portrayals of the LGBTQ+ community in broadcast media, part 1 focuses on shedding light on the trailblazers of real life who have been walking the talk on owning their identity, enabling change, and empowering many more in their journey, beyond geographical boundaries.
Ian McKellan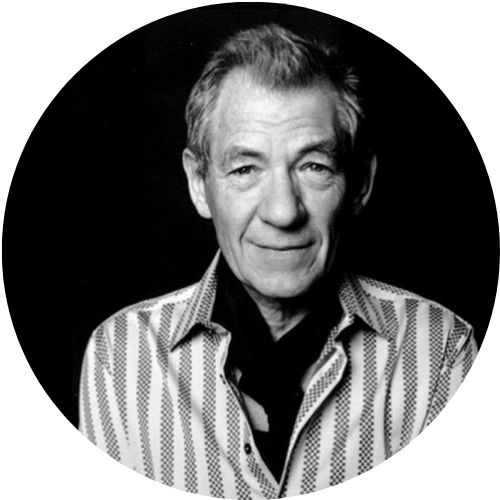 An actor par excellence, Sir Ian McKellen is a certified icon in more ways than one. We know him from some of the biggest movies of the 21st century. From playing Gandalf in The Lord of the Rings trilogy and The Hobbit trilogy to portraying Magento in the X-Men films McKellen has supported the success of global franchises. With his career spanning 6 decades and international recognition, not only has he enjoyed an extensive career, Sir McKellen has also successfully used his stardom and popularity to improve equality surrounding the LGBT+ community.
McKellen came out as gay in 1988 live on BBC radio and he has remained a prominent figure in LGBT+ activism, becoming a founding member of Stonewall UK and regularly attending PRIDE events throughout the world. While advocating for a more inclusive industry, his campaigning for the LGBTQ+ community has in many ways created a foundation for individuals battling with their sexuality and given them a voice. 
Lauren Esposito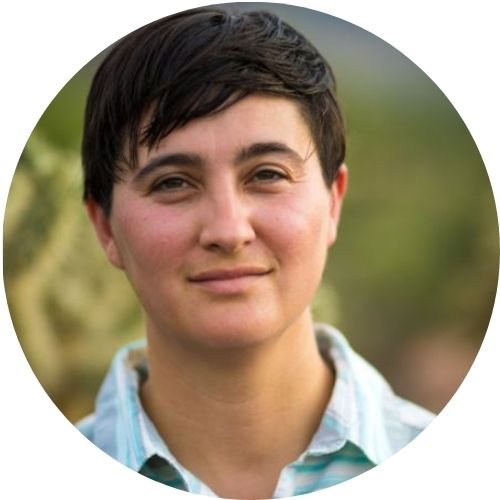 When Lauren Esposito, an arachnologist by profession, learned that 40 percent of LGBTQ+ scientists were not out to their colleagues, she was inspired to change that reality. The outcome? Lauren co-founded 500 Queer Scientists in 2018, a visibility movement and professional network that boosts the recognition and awareness of LGBTQ+ people working in STEM fields across the globe. The organization is primarily working towards enhancing queer representation and visibility in the field, and providing role models for the younger generations as they learn from each other.
For her work with the 500 Queer Scientists initiative, in 2019, Lauren was awarded the Walt Westman Award by the National Organization of Gay and Lesbian Scientists and Technical Professionals (NOGLSTP) - the highest national honor by NOGLSTP recognizing an individual's commitment to their mission. 
Parmesh Shahani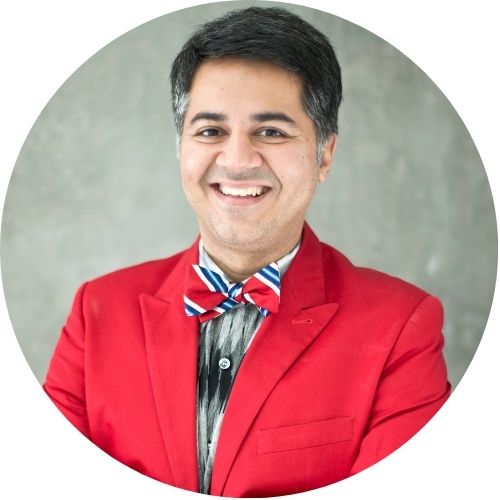 Parmesh Shahani is a passionate advocate for LGBTQ inclusion in corporate India and has guided many of the country's leading companies on their inclusion journeys. He believes that LGBTQ inclusion in the corporate world is truly a win-win for everyone - it helps organizations be innovative, attract the best talent and be culturally diverse. Parmesh is a DEI consultant and author of the 2021 CK Prahalad Business Book of the Year Queeristan. Prior to being a DEI consultant, Parmesh was associated with the Godrej Industries leading the group's D&I agenda and was also the Head of Godrej India Culture lab, an experimental space that produces research and events spanning academia, activism, business, and the arts in Mumbai. He is a TED Senior Fellow, a Yale World Fellow, and a World Economic Forum Young Global Leader among numerous other accomplishments.
His first book Gay Bombay: Globalization, Love and (Be)Longing in Contemporary India was released in 2008 and his second book Queeristan: LGBTQ Inclusion in the Indian Workplace was released in August 2020. He recently shared in an interview that he  wrote Queeristan to push for commitment to inclusivity in companies from a location he knows best - the workplace and he strongly feels that if our workplaces become inclusive, they can push other sections of the society to do the same.
Ellen DeGeneres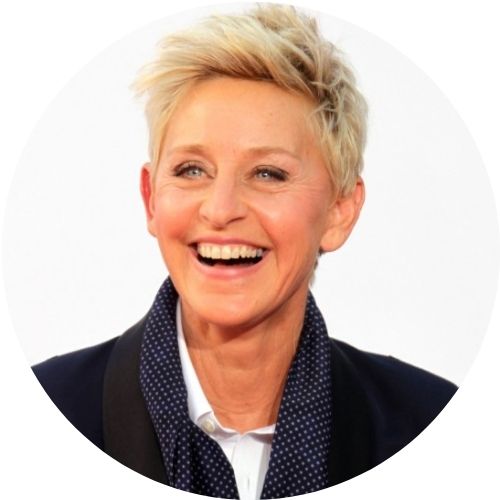 A powerhouse of energy at 60+, Ellen is among the most inspiring LGBTQ+ leaders. She is the epitome of courage, conviction and energy. Ellen risked it all by coming out as a lesbian at a time that many would say, was the peak of her career. She faced backlash and suffered personally and professionally for a significant period of time. However, as time went on, she found her way to the industry through a voiceover and the rest is history. 
Today, Ellen is not only the host for one of the longest running television talk shows - The Ellen DeGeneres Show, but is also a recipient of the Presidential Medal of Freedom - an award bestowed by the President of the United States - the highest civilian award in the US that recognizes those individuals who have made "an especially meritorious contribution to the security or national interests of the United States, world peace, cultural or other significant public or private endeavors."
Abhina Aher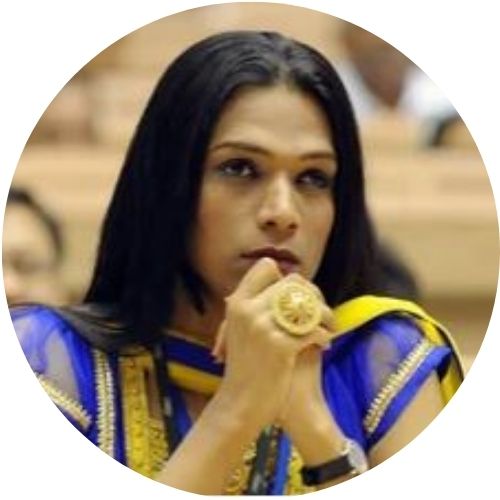 Abhina Aher is an Indian transgender activist, a TedX Speaker, an HIV consultant on trans issues for Global Action for Trans Equality, a steering committee member at the International Trans Fund United States, and the Founder of the Tweet Foundation for empowering transgender individuals. Abhina is also a recipient of the Global Innovator award, bestowed by the Human Rights Campaign, as well as received a REX awardee fellowship for her work towards trans empowerment in India.
The above are just some of Abhina's accomplishments and accolades for her relentless commitment and impact towards enhancing the quality of life for the transgender community. In a 2014 interview, she recalled being turned away by 17 hotels in a row while on a business trip in the Indian state of Kerala. Nonetheless an optimist, she believed that fighting the draconian Section 377 which was reinstated in 2014, despite a landmark ruling in 2009 to repeal the same, was a 'door of hope'. "What we have done is that we have put a foot inside a door, which is a door of hope, and we will open it — very, very soon," shared Abhina in the same interview. On September 6th, 2018, in a unanimous verdict, the Supreme Court decided to scrap Section 377.
Queer Eye's Fab 5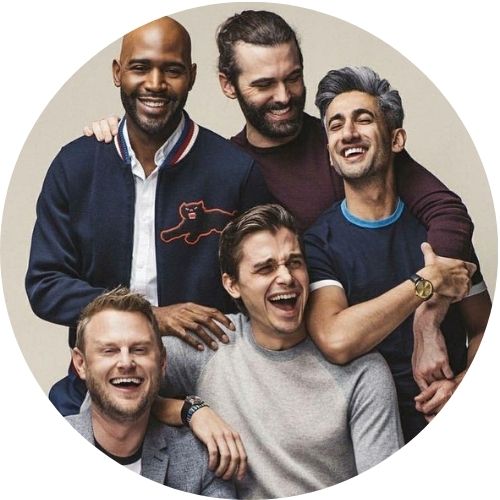 The Fab Five! The affable Antoni Porowski, the generous Bobby Berk, the enthusiastic Jonathan Van Ness, the pleasant Karamo Brown and the dazzling Tan France took pop culture by storm with their charm, expertise and nonconformity. 
Fashion expert Tan France, a Muslim Englishman with Pakistani roots, encourages everyone to create and own their own style and also reflects defiance in his actions by coming out in a largely conservative community. Culture expert, Karamo Brown is a Black man and has been an especially empowering force for many in the show and beyond. Bobby Berk is the resident design expert who grew up in a small, conservative town and inspires everyone to find creativity in everything and make the most with what you have. Culinary expert, Antoni Porowski who introduces healthy eating habits references queer and fluid as the closest options to his labels but has often maintained, he doesn't use labels in general empowering many to identify as fluid. 
Grooming expert, Jonathan Van Ness does it all. He is a New York Times best-selling author with his memoir Over the Top: A Raw Journey to Self-Love. He also published his first picture book, Peanut Goes for the Gold, which inspires readers to love and appreciate themselves. Van Ness is a known activist and has used his platform to advocate for many important causes such as HIV - being HIV+ himself - LGBTQ+ rights, sexual abuse and addiction.
Each expert is proud of who they are within and beyond their identities, and continue to reinforce that it is all about self-care and self love with the Fab 5. Their show is not solely about exposure or tolerance, but acceptance - acceptance of queer culture and acceptance of oneself. A lot of media representations of queer people is often about the struggles of being queer and while the Fab five in Queer Eye don't shy away from the struggles, they also represent the fact that people are more than their tragedies and it is possible to thrive beyond them. 
Zainab Patel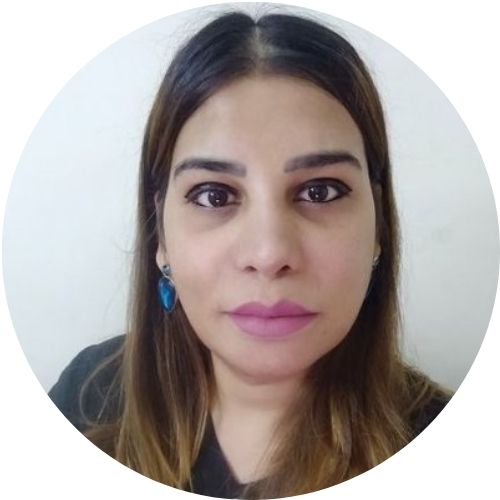 Zainab Patel is presently Lead - Inclusion and Diversity at Pernod Ricard India. The road to this position though, wasn't an easy one. Zainab has had to fight a series of battles on the personal and professional front to climb the corporate ladder. "I have to keep getting better or fade into oblivion," said Zainab in an interview. Having gone through the struggles consequent to not abiding by the societal expectations of identication and expression of oneself as per the sex assigned a birth, Zainab has come a long way in her journey. An inspiration for many, she has been breaking tall ceilings in her career, assuming roles that open doors and shape the trajectory for many more to follow.
While Zainab's work for the LGBTQ+ community began back in 2000 with The Humsafar Trust, she has gone on to becoming a diplomat with the United Nations, and is today leading the diversity and inclusion efforts at a Big4 firm.
Hannah Gadsby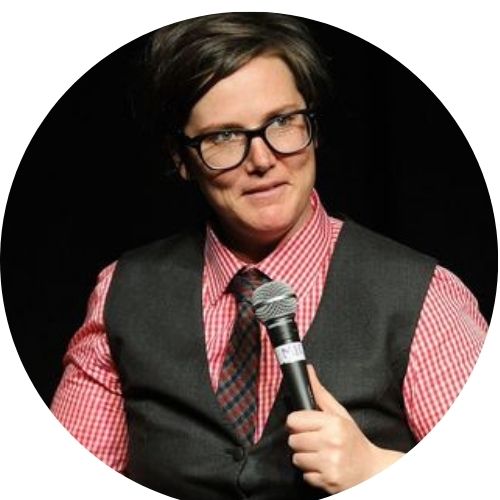 Hannah Gadsby is a comedian and writer who has never liked to conform. Her Netflix special Nannette which catapulted her in the comedy scene was watched, re-watched, cried-over and also relatable for many because of her own coming out story. With many personal stories and anecdotes, she ended up articulating experiences felt by many, but possibly shared by few. 
Nanette, while being emotionally honest and transparent also forced many to feel another person's pain and strength while interrogating your own position and privilege earning Gadsby a much deserved spot as a queer icon. She says, being a public figure doesn't come to her easily but she was once heard saying, "I think when you're in a position where you're visible you have to be louder for the little guys," and that is all the motivation the world needs to check their privilege and do more for those who don't enjoy it. 
Manvendra Singh Gohil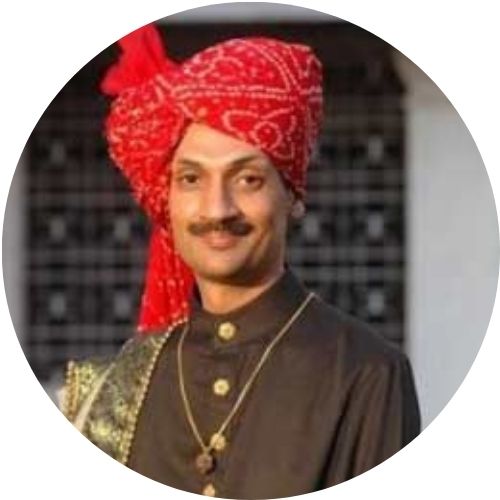 Manvendra Gohil is the first openly gay prince in the world. Hailing from the Indian state of Rajasthan, the story of Gohil coming out made headlines in March 2006. While coming out as gay brought him relief from the psychological burden of concealing his identity, it was accompanied by backlash and abandonment by family and the people of his city. "I knew that they would never accept me for who I truly am, but I also knew that I could no longer live a lie. I wanted to come out because I had gotten involved with activism and I felt it was no longer right to live in the closet," said Manvendra in an interview.
Manvendra fought it all and grew to become not only a gay prince, but one who contributed to the welfare of the community. He founded the Lakshay Trust, a community-based organization working towards HIV/AIDS education and prevention. While his journey severed his personal relationship with the family, Manvendra became a global queer icon. He was invited as a guest on The Oprah Winfrey Show in 2007, inaugurated the Euro Pride gay festival in Sweden in 2008, and went on to feature in a BBC Television series, Undercover Princes, among many more recognitions.
That was about Part 1! Check out Part 2 where we dive into the world of broadcast media and identify some of the most game changing roles that pivoted the thought process towards and cultural acceptance of the LGBTQ+ community!