Gone are the days of saas-bahu daily soaps on cable TV. Now, it's just streaming series all day. Netflix, Amazon, Peacock, Apple TV and more, we can name-drop all of them but it is pretty evident that everyone is spoilt for choices and distracted too!
So keeping that in mind, here are a few recommendations for HR professionals and leaders across the world which will definitely keep you busy in the holiday season and enable you to dream out of the box.
The Chair: A reminder to fight for diversity & inclusion at work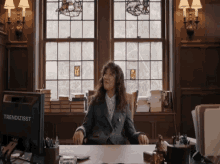 Hiring for diversity just for numbers or branding, a dysfunctional system to address DEI-related complaints, and the way women and minorities are treated at work, Netflix's 'The Chair' will remind you of the many loopholes in the DEI agenda at work.
As the series highlights, in workplaces, many times organisations take the initiative of setting-up redressal committees but the real diversity challenges are somewhere lost in the pile of paperwork, formalities, and structure. Another cause for delay comes on account of 'uncomfortable conversations' with the relatively privileged professionals who find it challenging to acknowledge the presence of some very real uncomfortable experiences of employees, in what they believe to be an inclusive and welcoming culture. 
To change this, DEI committees need a stronger voice and bold people who go beyond hierarchies and set procedures to bring the real diversity challenges to the fore.
The series will also nudge you to look at various layers of diversity and make you think how you can ensure that you are not hurting someone's sentiment to promote the case of another. 
The Witcher: Diverse personalities increases capabilities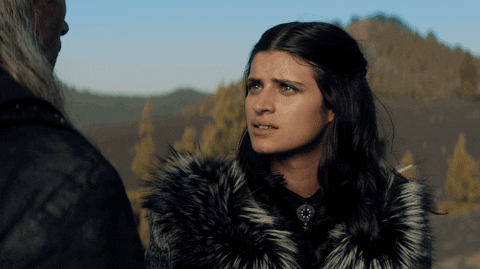 This 2018 medieval-styled gothic Netflix series is gory, thrilling and heart-thumping but has remnants of some good lessons on mentorship, diversity and team-building. The series delves into the fictional world of 'Continent' where there are knights & witchers, monsters & mages and magic too. The story of the three central characters Geralt of Rivia, Ciri of Cintra and Yennefer of Vangerberg intertwines many adventures where they learn to communicate, build working relationships and develop consistent rapport. All the fracas leads to the question - "Will these different personalities bode well with each other?".
The gothic series is rich in values of a tumultuous yet good working relationship where various diverse personalities combine at the centre of the storyline to rework the playbook of life. This diversity is more eye-catching when the HR professionals realise that the challenges the main characters face like multiple egos, mental health issues like PTSD and separation anxiety and much more, can be experienced in a diverse office, that too in the new world of work. 
Brooklyn Nine-Nine: Teamwork makes the dream work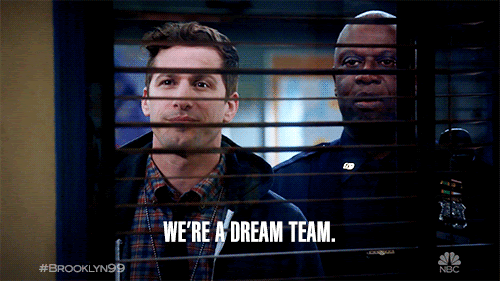 Brooklyn Nine-Nine will make you understand how extremely unique personalities come together to make a successful team. In this light-hearted comedy series, which recently concluded, there are different characters that blend in and together solve murders and mysteries. 
A troublemaker and rule-breaker, a dedicated organised hard worker, an emotional and sensitive underdog, a no-nonsense workaholic, and an optimist. These and many led by Captain Holt, a coach and a mentor who inspires his team to bring their best to the table and challenges them to make the most of their capabilities. 
The series also teaches the importance of creating a balance between discipline and empathy. HR leaders can create and drive this new culture of work that embraces different quirks every employee brings in. They can also enable leaders to learn how to manage these teams of different personalities and make most of their unique qualities. 
Schitt's Creek: Resilience is a journey not taken alone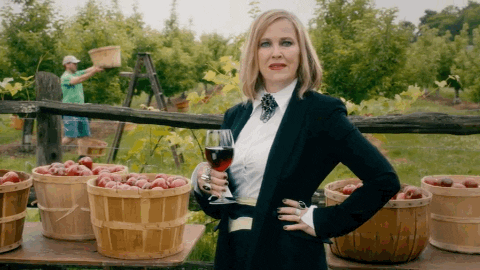 Schitt's Creek is a story of the Rose family that once 'had it all' but then suddenly nothing. From a mansion to a motel, their lives changed overnight. As the series unfolds, you will see how each member of the family not only bounces back from the crisis but grows stronger and thrives in their own chosen field of work. 
Once lost in the shadows of money and fame, the family learns the value of human connection, comes closer to each other, and also forms new relationships in the town. They realise the importance of people. Each person they meet plays a key role in instilling that confidence in them. With their inner-will, support-systems, and hope they grow once again and create new avenues for themselves. For instance, Alexis completes her education and becomes a successful PR manager. David takes over a failed general store and makes it successful. Moira campaigned for and scored a position on the town council, while she continued to pursue her acting career. Johnny Rose turns the face of the town motel and creates a new business model that catches the eye of investors. 
And in this entire journey, they support each other. How could they do it? By being more open and vulnerable: it was only when they could be themselves even in the toughest of times, others could help them. With human connection and holistic well-being in focus, HR professionals must take on the lesson to create a workplace that encourages people to share their emotions, crazy thoughts, and weird reflections so that they get the right support they need. 
Naruto: Work and play can go hand in hand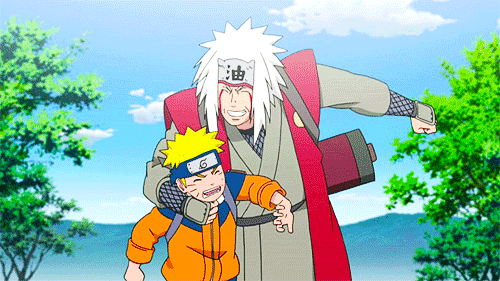 Naruto is an epic saga about friendship, care, loneliness, empathy and making work into play. The popular anime series is about three friends, Naruto Uzumaki, Sakura and Sasuke Uchiha, who go on adventures one after another as part of their responsibilities as ninja. 
As you follow the series and invest more time in the characters' storyline, one can observe that they go through a lot of challenges and hurdles in their work and life yet you can see them smiling and laughing too. For the characters, especially Naruto, their job is their game and they show immense passion in completing their objectives.
For HR leaders, it is important to note from the series that work and play can go hand in hand, which can make task completion more effective. The idea is to convert the mind set of the employees so that they could qualify their work into gaming and enjoy it. The series gives an outtake of how multiple egos and personalities can conjoin through better teamwork. Although it is true that tasks remain tasks, watching Naruto is a reminder to the inner child that playing is fun and so is working if the leader sets examples to their employees accordingly.
So don't wait for the year to end, watch these recommendations and share your thoughts on our social media channels.