The COVID-19 pandemic took a toll on the global economy, and companies across industries have had to make tough decisions to stay afloat. The tech sector, in particular, has been hit hard, with major players such as Google, Amazon, Meta, Twitter, and Microsoft laying off thousands of employees. In addition, retailers and financial firms have also been forced to shed jobs as demand has waned due to high inflation and rising interest rates.
To mitigate the effects of the economic downturn, many companies implemented cost-cutting measures. One such measure has been for CEOs and top executives to take a pay cut to show solidarity with affected employees and avoid further layoffs and furloughs. This trend has been particularly prevalent in the tech sector, where some of the industry's biggest names have announced salary reductions for their top leaders.
Apple CEO Tim Cook, Morgan Stanley CEO James Gorman, and Goldman Sachs CEO David Solomon are just a few examples of high-profile leaders who have taken salary cuts to support their employees and businesses. Other companies have also followed suit, with CEOs from various industries taking similar measures. While these pay cuts may not solve all the economic challenges brought on by the pandemic, these CEOs do show a commitment to responsible leadership and a willingness to make tough decisions to keep businesses afloat.
1. Tim Cook – Apple CEO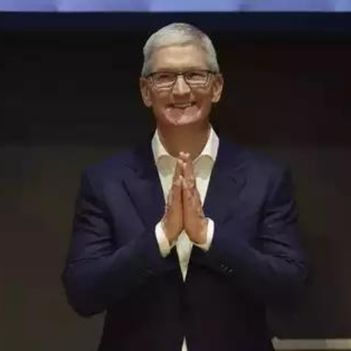 In response to both investor guidance and a personal request from CEO Tim Cook, Apple has decreased his compensation by over 40% to $49 million for this year. However, to offset this reduction, the company will increase the percentage of stock units tied to Apple's performance awarded to Cook from 50% to 75%, as per CNBC. Apple said in a regulatory filing that Cook's pay cut was based on balanced shareholder feedback, the company's strong performance, and a recommendation from Cook himself. The company also plans to position Cook's annual target compensation in the 80th to 90th percentiles relative to their primary peer group for future years.
2. Sundar Pichai – Google CEO
 
Google CEO Sundar Pichai is expected to announce a significant pay cut for senior executives following the firing of 12,000 employees. During a town hall meeting, Pichai stated that all roles above the 'senior vice president' level will experience a reduction in their annual bonus, and it's likely that he will also take a pay cut as a top executive. The percentage of salary cut and the duration were not mentioned. In December 2021, Google approved a new equity award for Pichai, recognising his 'strong performance' as CEO. 
Pichai is granted an equity award every three years, and in the latest grant, he was given two tranches of PSUs with a target value of $63 million each and a grant of $84 million in the form of parent company Alphabet's restricted stock units. According to a media report from 2020, Pichai's annual salary was $2 million, and his net worth, according to the IIFL Hurun India Rich List 2022, fell 20 per cent to Rs 5,300 crore. Pichai sacked 12,000 employees to reduce operation costs amid fears of a global recession, which received heavy scrutiny, with many suggesting he take a salary cut instead of sacking staff, citing the example of Apple CEO Tim Cook's 40 per cent pay cut.
3. David Solomon - Goldman Sachs CEO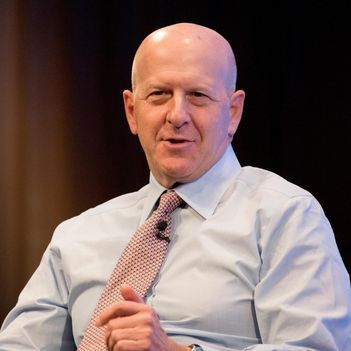 Goldman Sachs Group Inc. (GS.N) reduced compensation for its Chief Executive Officer David Solomon by 29% to $25 million for 2022. Solomon received $35 million for 2021, according to Reuters. The bank's compensation committee stated that Solomon's pay cut was influenced by the "challenging operating environment" and acknowledged his "strong individual performance and effective leadership" in its filing. Solomon's pay package consisted of a $2 million base salary, $6.9 million cash bonus, and $16.1 million in restricted stock. The cut was the most significant among the CEOs of the largest U.S. banks, as their firms experienced a dealmaking drought following a successful 2021.
4. James Gorman - Morgan Stanley CEO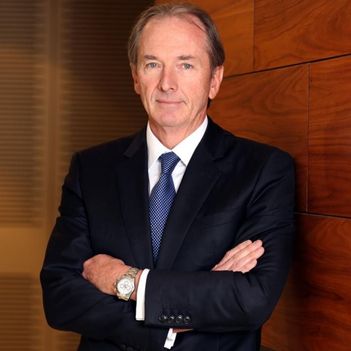 Morgan Stanley has cut CEO James Gorman's compensation by 10% to $31.5 million for 2022 due to a decline in profit and share prices. According to Gulf News, the package included $1.5 million in salary and a $7.5 million cash bonus, with the majority in the form of $22.5 million in equity-linked awards. The bank considered Gorman's "outstanding individual performance," but acknowledged that the firm's performance for 2022 was weaker than the previous year's record financial performance. The pay cut came amid concerns about a potential recession's impact on Wall Street revenue and a slump in dealmaking, resulting in Morgan Stanley cutting 1,600 jobs in December from a global workforce of around 82,400.
5. Pat Gelsinger – Intel CEO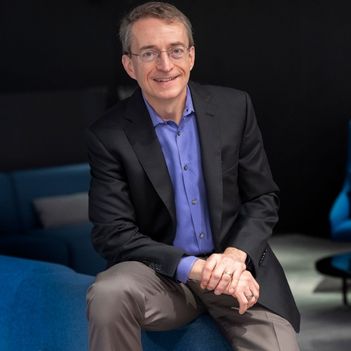 Intel Corp CEO Pat Gelsinger and other executives took pay cuts after the company reported disappointing quarterly earnings and a downgrade in its credit rating. Gelsinger's base pay was reduced by 25%, while other executives received staggered base pay hits of 15%, senior managers received 10%, and mid-level managers received 5%. Intel also announced plans to cut costs by $3 billion this year and up to $10 billion annually by the end of 2025, including layoffs. The company faces tough competition, a difficult industry climate, and a costly turnaround plan designed to restore Intel's leadership position.
6. Eric Yuan – Zoom CEO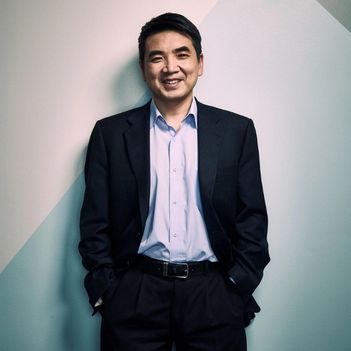 In an email to employees, Zoom CEO Eric Yuan announced that he had cut his own salary by 98% and would not take a bonus. The announcement came as the company revealed it would lay off around 1,300 workers worldwide. "As the CEO and founder of Zoom, I am accountable for these mistakes and the actions we take today," Yuan wrote. He explained that the pandemic had supercharged the growth of the video communications company, but they had not thoroughly analyzed their teams or assessed if they were growing sustainably. Zoom's stock had also taken a hit, dropping from its peak of $559 to around $80 per share.
7. Forrest Li - Sea Ltd CEO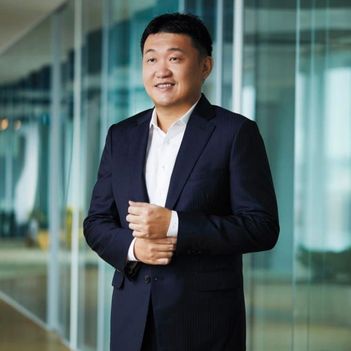 Sea Ltd, the Singapore-based gaming and e-commerce company, announced that its top management, including the CEO, would forgo their salaries and adopt stricter company expense policies to protect itself from the economic slowdown faced by tech companies. CEO Forrest Li stated in an internal memo sent to staff that the leadership team had decided to not take any cash compensation until the company reaches self-sufficiency. This decision came days after the firm shut down operations in some markets and trimmed staff across its divisions. These negative conditions are expected to persist into the medium term. According to Forbes, Sea's CEO Forrest Li currently has a net worth of $3.8 billion.
8. Vasant Narasimhan – Novartis CEO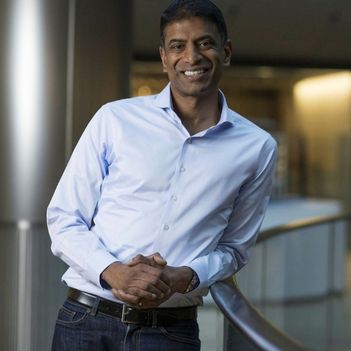 Novartis' CEO, Vas Narasimhan, who recently became chair of the PhRMA board, earned 8.4 million Swiss francs ($9 million) last year, which was 25% less than the previous year when he received 11.2 million Swiss francs ($12 million). This was because Novartis underwent a restructuring, including layoffs, and Narasimhan did not meet certain performance targets such as achieving 24.8% group free cash flow as a percentage of sales. Novartis' 2022 report stated that the CEO had achieved most strategic objectives and met financial targets, but free cash flow was impacted by a decrease in net cash flows from operating activities and lower divestment proceeds. In April 2022, Novartis announced plans to combine its pharmaceuticals and oncology business, layoffs, and the departure of several executives.
9. Penny Pennington- Edward Jones CEO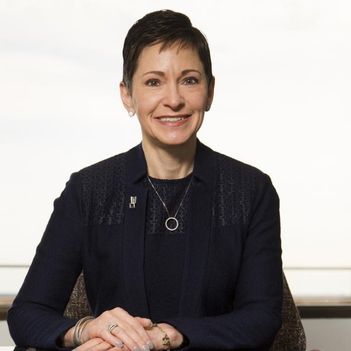 Edward Jones reduced the pay of its CEO, Penny Pennington, by 5% to $21.4 million in 2022, despite the firm's profit experiencing a larger drop, according to the annual report filed on Friday. Pennington's salary is $250,000, but like other partners, she is mostly compensated by an allocation of the firm's earnings each year. The pay cut came as the company announced $1.4 billion in income before allocations to partners, a decrease of 13% from $1.6 billion the previous year, due to increased spending on strategic initiatives. In 2021, Pennington's pay increased by about 25%.
10. Borje Ekholm – Ericsson CEO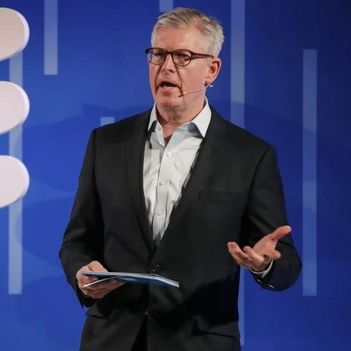 Ericsson's Chief Executive Officer, Borje Ekholm, saw an 18% pay cut in 2022 as a result of a series of corruption scandals that have plagued the company for more than two decades. Ekholm received a total remuneration of 53.2 million kronor ($5 million), which was half of the compensation he received in 2020 and considerably less than the 65.0 million kronor he earned in 2021. According to Bloomberg, the cut was attributed to a 39% drop in the company's share price due to investor sentiment weighed down by governance concerns. 
Ericsson has been hit by multiple corruption scandals in recent years, including a $1.2 billion settlement in 2019 for violating the U.S. Foreign Corrupt Practices Act. The company also faced allegations of bribery in Greece and a probe into its business practices in Hungary. Despite the challenges, Ekholm has been working to turn around the company and focus on 5G technology. In 2022, Ericsson reported a 13% increase in sales, driven in part by the demand for 5G networks.
11. A M Naik, S N Subrahmanyan - Larsen & Toubro Chairman, CEO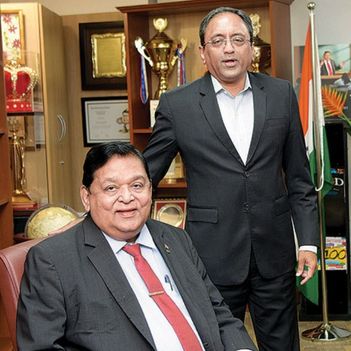 During the COVID-19 pandemic in 2020, Larsen & Toubro's top officials took a voluntary pay cut of up to 53%. According to the company's annual report, A M Naik, the group chairman, received a total remuneration of INR 6.18 crore ($827,239) in 2019-20, which was less than his remuneration of INR 8.15 crore in 2018-19. S N Subrahmanyan, L&T's CEO and Managing Director, also experienced a pay cut of 43.91% and received INR 27.17 crore ($3.64 million) in 2019-20. 
The annual report explained that "reduction in managerial remuneration is mainly due to cost reduction measures voluntarily adopted by Executive Directors in the current pandemic scenario and reduced perquisite value." R Shankar Raman, the CFO and whole-time director, witnessed a pay cut of 47.33% to INR 13.20 crore ($1.77 million), and Shailendra Roy, Senior Executive Vice President (Power), saw a salary cut of 53.01% to INR 6.63 crore ($887,537) in 2019-20. The annual report stated that the pandemic presented the perfect opportunity to reduce external dependencies, as the world was witnessing a groundswell, according to Naik.
12. Adrian Cox, Sally Lake – Beazley CEO, Finance Director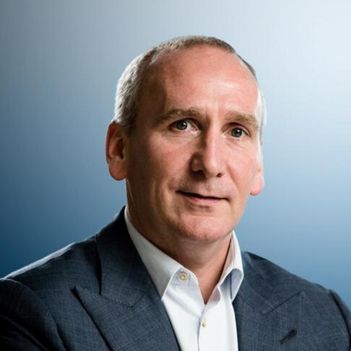 Beazley, the insurer at Lloyd's of London, reduced the total pay of its chief executive and group finance director after discovering an error in the number of shares used to calculate rewards in its full-year results, as reported by the Financial Times. The correct remuneration figures were announced on Wednesday. Consequently, CEO Adrian Cox will receive a total remuneration of $2.07mn for 2022, $191,000 lower than previously stated, while finance director Sally Lake's revised figure is almost $1.54mn, $143,000 less than her earlier projection. Fixed pay and bonuses for both executives remain unaffected by the changes, and no payments have been made yet, according to the same report by FT. 
13. Jamie Dimon - JPMorgan Chase CEO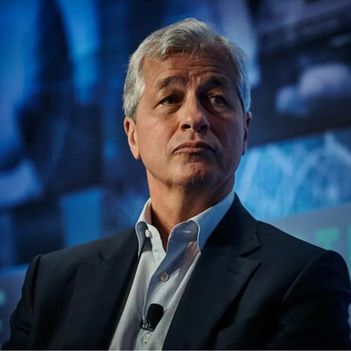 JPMorgan Chase CEO Jamie Dimon's compensation for 2023 was announced in regulatory filings, stating that he will receive the same base pay as in the previous year but no additional "special award." Dimon's total compensation will be $34.5 million, consisting of a $1.5 million salary and a bonus of $33 million. In 2021, the bank granted Dimon a special award that added $50 million to his total compensation, but shareholders opposed the extra pay, leading the board to eliminate it for this year and "commit to not grant any special awards to him in the future." 
In May 2022, shareholders rejected an options bonus for Dimon after his take-home pay of $84.4 million in 2021, which included a $52.6 million special award. Despite a nearly 25% decline in profits and a 17% decline in shares over the past year, the bank praised Dimon's leadership in navigating the challenging global economic environment: "Under Mr Dimon's stewardship, the firm continued to serve its clients and customers around the world during a time of unprecedented business demands."
14. Axel Lehmann - Credit Suisse CEO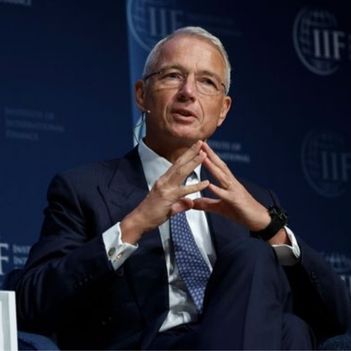 Credit Suisse Group AG Chairman, Axel Lehmann, has announced that he will not accept payment of 1.5 million Swiss francs ($1.6 million) for his first year on the job, given the bank's worst annual performance since the 2008 financial crisis. According to the bank's compensation report, Lehmann will forgo the standard fee that board members typically receive on top of their salaries. For the period from April 2022 to April 2023, Lehmann was allocated compensation of 3 million francs, and he plans to propose a lower total pay of 3.8 million francs for the following pay period at the annual shareholder meeting. Additionally, the bank is intending to increase the proportion of the chairman's compensation paid in shares from 33% to 50%.